Welcome to Wright Choice Automotive
Wright Choice Automotive is a professional auto service center located at 331 Racing Road, Quesnel, BC. We provide comprehensive repair and maintenance services for vehicles of all makes and models, regardless of their age or warranty status. Operating within a modern, state-of-the-art facility, we strive to deliver top-notch services, prioritizing quality and efficiency.
NAPA AUTOPRO Warranties for Peace of Mind and Professional Expertise
As a part of the NAPA AUTOPRO network, we proudly offer the extensive benefits associated with the NAPA AUTOPRO brand. Our clients can enjoy the added assurance provided by the Peace of Mind Guarantee and the 10/400 Maintenance Guarantee. With our warranty, you can rest easy knowing that eligible work or repairs are covered for 24 months or 40,000 kilometres, offering worry-free protection even during your travels across North America.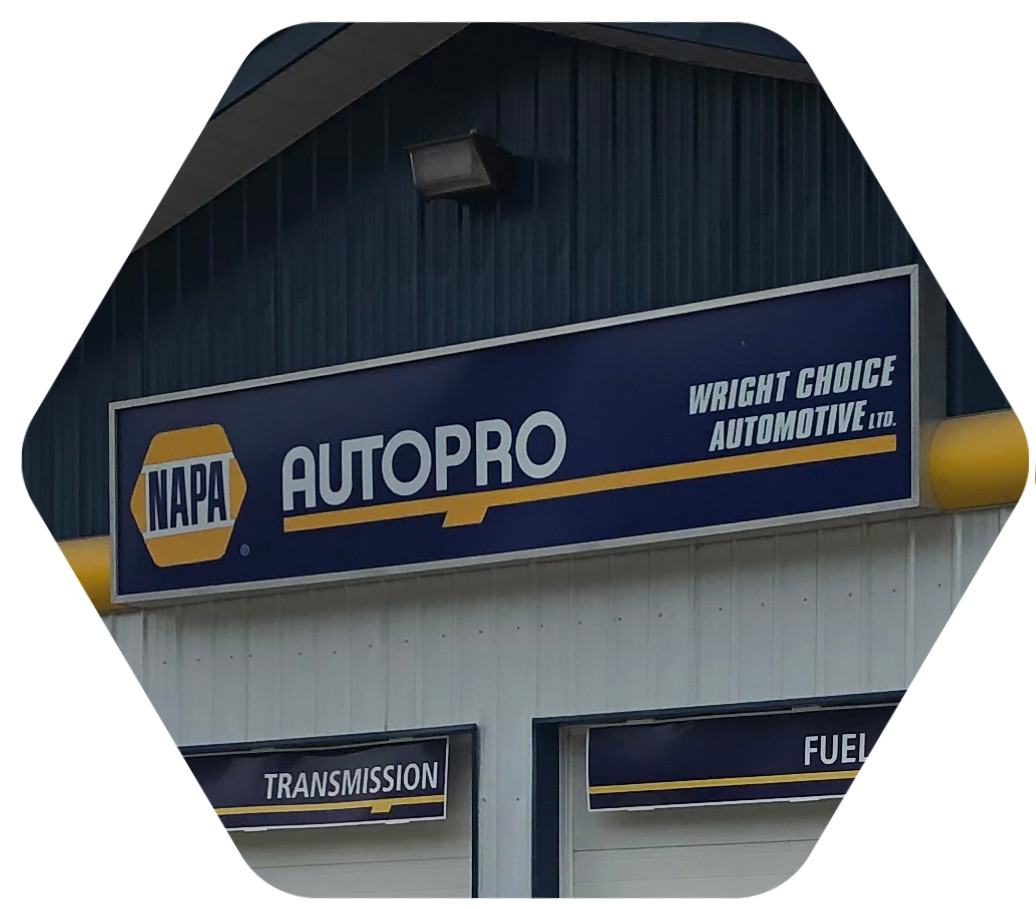 Professional
The NAPA AUTOPRO Expertise
We are proud to maintain the professional expertise of the NAPA AUTOPRO network, founded in 1983. UAP Inc., Canada's largest automotive parts supplier, established this program to enable Canada's top repair shops to distinguish themselves, form a warranty network, and benefit from a wide range of competitive advantages designed to improve customer service.
Reliable NAPA AUTO PARTS for Superior Quality
At Wright Choice Automotive, we prioritize using NAPA parts for all our repair and service operations. By utilizing NAPA parts, we ensure that your vehicle receives components of equal or superior quality to the original parts, thereby maintaining the integrity and performance of your vehicle.
Certified NexDrive Facility
We're delighted to share that Wright Choice Automotive is on its way to becoming a certified NexDrive facility dedicated to providing exceptional electric and hybrid vehicle services. With the support of NAPA, our newly certified center ensures top-quality care for your electric and hybrid vehicles. Expect a higher standard of expertise and service as our team undergoes specialized training and gains access to the latest diagnostic equipment, guaranteeing your vehicle receives the best possible care.
Our commitment at Wright Choice Automotive is to uphold the core values that define our identity: a deep respect for our customers and employees, a continuous pursuit of expertise, and a steadfast dedication to excellence in every aspect of our work.
Thank you for choosing Wright Choice Automotive. We remain dedicated to providing you with exceptional automotive care and service.
Sincerely,
Wayne Wright and the Wright Choice Automotive Team
They installed a new battery with a 5 year warranty and because they installed it they cover an extended warranty on it. They also did an inspection on our vehicle for free. Wright choice has always done fantastic work on our vehicles. I feel better after each visit. I highly recommend them.
Wayne and his team did a great job. Completed my service on time, ordered tires and installed quickly to accommodate my schedule. Stopped the next day for my re-torque and I was on my way. Pleased with their customer service and quality of work. I would recommend this facility to anyone in need of mechanical support.
We've used Wright Choice exclusively for over 20 years, with a variety of domestic & import vehicles. Wayne is honest & trustworthy to a fault, & the customer service second to none.